endevis, powered by Job.com, would like to extend a warm welcome to Dave Currie and Bitsy Johnston. Dave has officially joined our Professional Direct Placement/Professional Contract Staffing Solutions Groups as Vice President Talent Acquisition & Search. He is now a direct employee of Job.com-endevis after providing invaluable consulting services to us for the past 6+ months. Bitsy has joined endevis as our new Account Manager.
Meet Dave
Dave brings tremendous leadership and very in-depth experience. He has served in Senior Level HR and Talent roles for some top organizations such as Allied Signal, Bosch, Dow Chemical, and most recently Dana Corporation, before retiring as their Vice President of HR, Light Vehicle Driveline Technologies. Dave has already been instrumental in helping us land and secure new contracts with Pace Industries, Gentherm, Quala
, AGC Automotive, and helped us strengthen and expand our Dana relationship.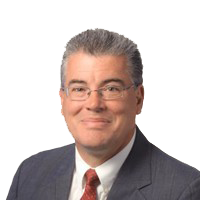 Dave retired from Dana in May 2020 as Vice President of Human Resources for Light Vehicle Driveline Business Unit, which was approximately a $3.7billion division and contained 40 plants across 5 continents. He has held progressive HR roles with Dow Corning, Hayes Lemmerz, Hendrickson International, and AlliedSignal (Honeywell).
His previous experiences also include:
HR Manager in both union and non-union plants

Salaried employment manager

Director over multiple sites
His specialties include:
Union negotiations

Union avoidance

Succession management

Performance management

Executive recruiting

Labor relations

Employee relations
Over the years, Dave has worked closely with endevis's Greg Dunn (25+ years) and Mark Simonetti (~20 years). He joined endevis by doing business development and now doing direct placement recruiting as well. "I have found that I like working within my network and catching back up with people. I am happy to be working with a great group of people and a new challenge that is a lot of fun," Dave states.
Outside of work, Dave is married and resides in Holland, Ohio, with his wife of 36 years, Jenanne. They have two children, Abby (27), who lives in Henderson, NV, and works at Amazon in HR, and Preston (29), who lives in Fishers, IN, and works in an accounting group at Corteva. The Curries have two rescue dogs- Hilda (10) and Dixie (6). In his free time, Dave enjoys traveling and attending concerts.
Meet Bitsy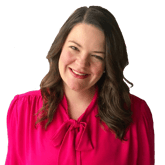 Bitsy was born in New Orleans, LA but grew up in St. Louis, MO, and Paducah, KY. After college at Transylvania University, she moved to Florence, Italy for 3 years to study footwear and accessory design. She then moved to NYC to work in the fashion industry. She has been living in Toledo for about 8 years with her husband. Bitsy brings lots of experience working in unique industries.
During her career, she has been:
Lifeguard

Server

Footwear/ accessory designer/ production coordinator

Sales executive
All of these roads have led her to recruiting. Prior to joining endevis, she worked in RPO management for 3 years. "I fell in love with RPO because you can make a difference in someone's life on a daily basis," Bitsy states.
Bitsy resides in Toledo with her husband and two children. Outside of work, she enjoys spending time with her family, baking with her daughters, and making fresh pasta.
We are so excited to have Dave and Bitsy join the Job.com- endevis team!
---
endevis has evolved into a national talent & workforce solutions provider with offices throughout the nation. With a focus on healthcare, engineering, and IT staffing, the organization has won a handful of awards across its Professional Direct Placement, Professional Contract Staffing, and Recruitment Process Outsourcing Solutions. For more information, please email ROI@endevis.com.